Gwen and Tommy Mitchell Troublemakers at LogHeads Home Center
What was the biggest challenge you faced in your business? If the main building in your production process didn't burn down, then count yourself lucky.
Tommy and Gwen's business had grown into one of the largest rustic furniture manufacturers in the U.S. They got approached by HGTV's Extreme Makeover to design custom furniture for a few episodes. Then they got approached by Media Meld Studios to have their own cable TV show. They were part of the prime-time lineup on the DIY and GAC networks for two years. The show was called LogHeads, and it was a hit.
As their LogHeads show took off, the sales of their rustic furniture benefited.
Then their building burned to the ground.
Now they're rising like a phoenix from the ashes:
They continue to take care of their tremendously loyal customer base who keeps buying from them.
Tommy is exploring new design collections.
They've started building a team of experts in all areas of marketing to get more value from their online presence.
They're preparing unique outreach programs never seen in their sector.
Here's what they're not doing:
They're not setting up automated phone systems like so many companies. They're staying true to their vision of customer support over the phone and in person.
They're not following the trends of other rustic manufacturers and getting materials from other countries (using lower quality to achieve higher margins). Their materials are all from the U.S. and all materials are safe for children and adults.
They're not giving up.

Lots to learn in this episode
You'll learn how a husband and wife can effectively work together.
Tommy provides insights into how he creatively approaches his designs.
If your product / service takes time, you'll learn ways to keep your customers excited.
How to recognize what drives you.
Their timing is perfect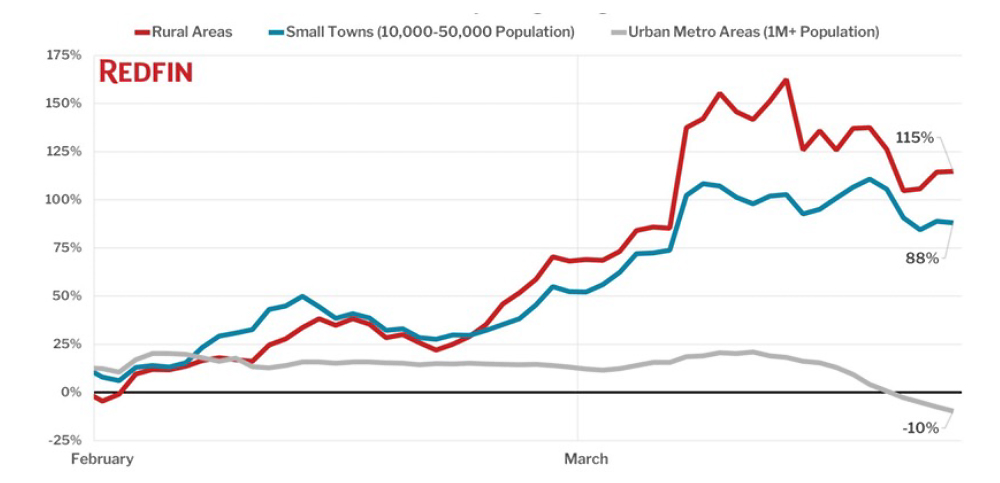 As this slide shows, a significant part of our population is leaving larger cities and moving to smaller towns or rural settings. Tommy and Gwen are perfectly positioned for this trend.
Keep your eye on their website for continuing developments.
Learn more